Financial Options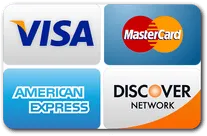 At Durham Chiropractic, we understand everyone's financial situation is different. We never want a patient to discontinue treatment they need for financial reasons. To this end, we offer several options for payment, and attempt to work with each patient to meet their individual payment needs.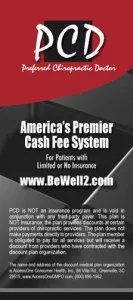 Some of these options include our clinic participating in a discount medical plan called, Preferred Chiropractic Doctors Inc, dedicated to making quality healthcare more affordable, and offering a legal discount plan to members. We can also set up automatic draft payments to suit your budget, as well as verifying and helping you understand your chiropractic insurance benefits.
If at any time you have questions about how to better fit your chiropractic adjustments into your budget, please contact us for a financial consultation. Chiropractic benefits your overall health in so many ways! We want to help you get well and stay well!
Questions? Call us today! We are happy to answer your questions over the phone.
(731) 664-2929
Good Faith Estimate
As with any healthcare provider, you have the right to receive a "Good Faith Estimate" explaining how much your medical care will cost. Under the law, healthcare providers need to give patients who don't have insurance, or who are not using insurance, an estimate of the bill for medical items and services.
You have the right to receive a Good Faith Estimate for the total expected cost of any non-emergency items or services. This includes related costs like medical tests, prescription drugs, equipment, and hospital fees.

Make sure your healthcare provider gives you a Good Faith Estimate in writing at least 1 business day before your medical service or item. You can also ask your healthcare provider, and any other provider you choose, for a Good Faith Estimate before you schedule an item or service.

If you receive a bill that is at least $400 more than your Good Faith Estimate, you can dispute the bill.

Make sure to save a copy or picture of your Good Faith Estimate..
For questions, or for more information about your right to a Good Faith Estimate, visit www.cms.gov/nosurprises.