Medicare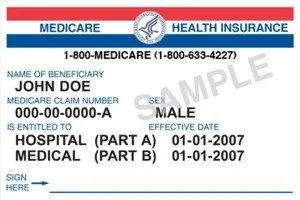 Our practice is a participating provider with Medicare. Good News is that Medicare is likely to cover at least some of your chiropractic care. Even though chiropractic care has been shown to be extremely beneficial and cost effective for seniors benefits through Medicare are limited and you will likely have some out-of-pocket expense. Regardless of your Medicare coverage, we promise to make the recommendations that can best help you. We will do everything we can to make your chiropractic care affordable and membership in a discount medical plan may reduce your out-of-pocket expenses. We look forward to showing you ways to get well and stay well, naturally, if possible without drugs or surgery.
As the population ages, more people are consulting doctors of chiropractic, especially in their later years. As we live longer, there are growing concerns about over-medication and the side effects of combining various prescription drugs. Safe, natural chiropractic care is growing in popularity. Restoring proper nerve and spinal function can help improve mobility, vitality, and endurance, and therefore the quality of life.
The RAND Corporation performed a comprehensive study on senior patients under chiropractic care compared to those who were not. They found that the individuals under continuing chiropractic care were:
MORE likely to report a better overall health status and fewer chronic conditions
MORE likely to be mobile and active in the community
MORE likely to exercise vigorously
LESS likely to use a nursing home or prescription meds
LESS likely to need hospitalization over the past 23 years
In general, the chiropractic patients reported fewer health problems and chronic conditions, spent less time in nursing homes and hospitals and were more able to engage in exercise as well as being more mobile in their communities that their non-chiropractic counterparts experiencing substantially fewer costly healthcare interventions averaging $7,000 less. Regular chiropractic care increases our quality of life, health, and overall well-being, not just pain reduction! Instead of thinking chiropractic for pain, think chiropractic for life!
Call today for your appointment (731) 664-2929