Payment Options
We Understand Your Needs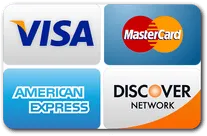 At Durham Chiropractic, we understand that everyone's financial situation is different. We do not ever want our patients to discontinue the treatment they need for financial reasons. To this end, we offer several options for payment, and try to work with each patient to meet their individual payment needs.
We accept all major credit or debit cards. We also accept checks and cash. Find our more about our Preferred Chiropractic Doctor plan to get even lower prices on our already fantastic rates.
As always, if you have questions, just give us a call!
(731) 664-2929