Insurance
We are network providers with Blue Cross Blue Shield, as well as a Medicare participating provider. With most other insurance companies we can assist you in filing for out of network benefits.
We accept assignment for most Automobile/Personal Injury and Workers Compensation cases with *verification prior to treatment.
Chiropractic has demonstrated itself to be one of the most cost-effective forms of care in all of the health care market. As with any product or service, fees vary by provider and location. Many health care plans provide coverage for chiropractic care. Also, talk with our staff at Durham Chiropractic to learn about your payment options. Many patients pay directly for care, as they discover chiropractic to be extremely cost-effective and affordable. Check with your benefits manager directly to find out what coverage you may have with your health plan. If you do not have insurance or chiropractic coverage, ask about the medical discount group plan we participate in or one of our cash payment options available. Call 731-664-2929 to request a complimentary consultation visit to determine how we can help you and verify your individual insurance benefits while you are here.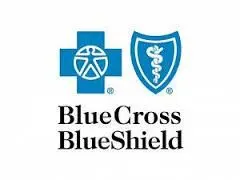 Regardless of what you may have experienced in the past or at other offices, please be aware your insurance policy is a contract between you and your insurance company only; we are not a party to that contract. Per our contract with insurance companies and state law, it is considered fraudulent and illegal for us to waive deductibles, coinsurance, or copays. You are ultimately responsible for all charges from the date services are rendered. You may also be responsible for what your insurance company or attorney does not pay, or procedures that are routinely covered, but rejected as not medically necessary by your policy. Remember, insurance is a method of assistance in paying for your healthcare, NOT a substitute for payment.