Services Offered
Services Offered at Durham Chiropractic in Jackson, TN
If you are in need of chiropractic care, visit Durham Chiropractic Clinic in Jackson, TN. Our chiropractor offers comprehensive chiropractic and wellness services for people of all areas. Below is a summary of all our services, suitable for all members of the family. Please contact us if you have any specific questions about these services, or about our chiropractic practice in general.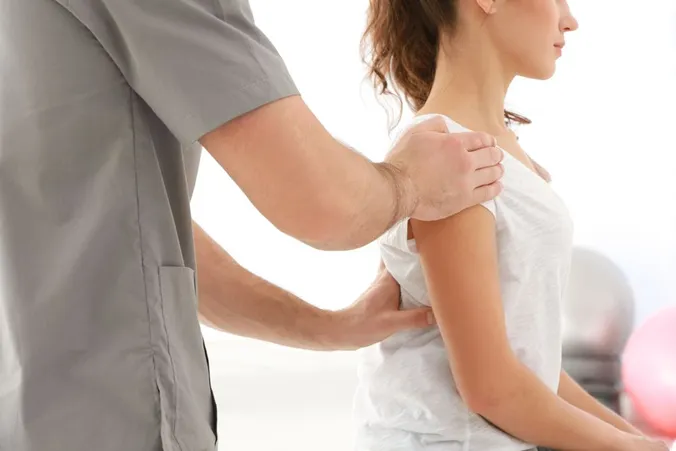 Wellness Care and Supportive Care
Wellness Care is a pre- or post-symptomatic care plan to preserve progress and overall health. Whether you want to maintain your current health or improve it, this care is designed to complement a healthy lifestyle, optimum activity levels, and a desire to achieve the best health possible. It requires active patient participation. Reduce your healthcare costs by getting healthier!
Chiropractic Care
Chiropractic care involves a variety of treatments, including chiropractic manipulations, rehabilitation exercises, therapy, and more. Treatment plans may include one or more of these. The most common chiropractic treatment is chiropractic manipulation. This involves realigning the spine, neck, and joints all over the body. This can relieve pain and pressure from other parts of your body that cause chronic pain and more.
There are several conditions that are commonly treated through chiropractic care. These include sciatica, low back pain, herniated discs, various injuries including work and sports injuries, car accident injuries, and more. Sciatica is a nerve located in your lower back, that can cause pain in the lower back and legs when pinched or restricted in some way. Low back pain is another common condition that can be treated with chiropractic adjustments. Other common issues we see regularly are TMJ; plantar fasciitis; elbow, knee, and shoulder pain; pregnancy related issues; carpal tunnel; and to increase sports performance, just to name a few. So when you wonder how chiropractic can help, don't limit yourself to only thinking about your back or neck.
Spinal Decompression
Have you been diagnosed with a herniated disc? Anyone with pain caused by a damaged disc may be helped by this non-surgical, FDA approved treatment that is safe, effective, and affordable. This works by gradually decompressing the disc to allow the proper blood flow and nutrients to rehydrate the disc and aid in healing.
Diagnostic X-ray
Diagnostic X-ray assists us in quickly locating the underlying cause of your problem to determine how we can help.
Rehabilitation Exercises
Another service we offer that may be included in your treatment plan are corrective exercises. These include rehabilitation exercises that can be done at our office. We can also go over exercises you can do from home between treatments. Rehabilitation Exercise have been proven to improve joint and muscle function, aid in balance, and help in preventing new injuries. Our Chiropractic therapy assistants have been trained in assisting and prescribing exercises to help you reach a new level of health. A combination of office and in-home exercises can help speed up your recovery.
Physical Modalities
Physical Modalities such as ultrasound, electric muscle stimulation, and traction that reduce pain and inflammation as well as promote and facilitate the healing process.
Movement Assessments
Selective Functional Movement Assessments (SFMA) is a series of 7 full-body movements designed to assess fundamental patterns of motion, in order to treat and correct musculoskeletal dysfunction. This system integrates the concepts of posture, muscle balance and fundamental movement patterns.
Nutritional Counseling
Our chiropractor can suggest a nutrition plan for you to follow, along with your chiropractic treatment plan. Dietary suggestions for fibromyalgia, weight loss, arthritis, diabetes, and general health can help eliminate chronic pain and improve your overall health. Combining nutritional counseling with chiropractic treatments can also speed up your recovery and help you set up your life in a healthier way for the long run.
Health and Safety Awareness
Community Health and Safety Talks is a public service info we provide to area business owners and employees so they can immediately decrease their risk of injury on the job and at home. This is our way of making the community workplaces safer and helping promote good overall health. Benefits: Reduces employee sick days Reduces employee job related injuries Reduces employee health care costs Reduces employee turnover Increases employee productivity Increases employee morale Topics Covered: Posture, Proper lifting, Workstation ergonomics, Proper sleeping positions, Spinal health, Simple exercises and stretches
*Specific topics according to jobsite/workplace can be requested.
Contact our Chiropractor in Jackson, TN for More Information
Make an appointment today at our Jackson, TN office. You can visit us at Durham Chiropractic Clinic, 25 Corporate Blvd., Jackson, TN 38305. You can also call us at (731) 664-2929 to make an appointment over the phone.